What some of my clients say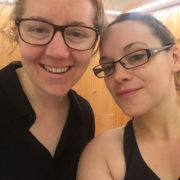 I started sessions with Ainzlie shortly after surgery on my leg. I had attended fitness classes for many years but was really struggling to regain fitness after  a fairly long period of recovery. Ainzlie very quickly identified ways I could safely and productively exercise and I was back at all my favourite classes in no time. However, I had experienced the benefits of Ainzlie's 1-2-1 guidance and so came back for more sessions to address specific fitness objectives. I can honestly say I have never been fitter and feel very strong. She is an outstanding PT – sensitive to individual needs but pushes you as far as you can go to be the the best you can be. All I can say is thank you!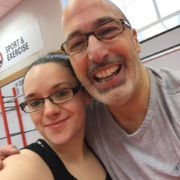 Well what can I say but AMAZING!
I started training with Ainzlie in early July 2015 at 96.6kg and after 5 months with an average of two 1hour sessions per week I am now weighing in at 90.7kg WOW!! – Feeling, Looking and Thinking fitter than before. Ainzlie's knowledge, expert advice and positive attitude in all things 'keep fit' is second to none. I would HIGHLY recommend a go with SavagePT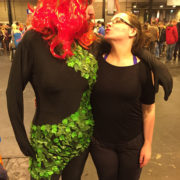 A little over a year ago I was about 20 stone, I'd tried calorie-counting and not had much luck. At a comic-con I attended with Ainzlie I was jokingly challenged to dress as a female comic villain, and I decided that with Ainzlie's help I'd see if I could. A year has passed and I've lost 6 stone now, I attended the con this year in my new costume, feeling proud and confident after the changes Ainzlie has helped me make.
Through that whole year, and even after reaching that particular goal, Ainzlie has offered advice, support, and tailored the exercise/nutrition she's given me to fit my circumstances. I had previously thought of exercise as something other people did that it was outside my remit due to some long-term injuries, Ainzlie worked around those and found a plan that has worked well and kept me driven and engaged.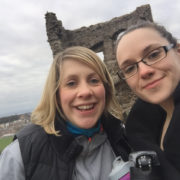 Since starting the PT sessions I have seen excellent results.  My goals have differed a great deal to include gaining fitness to complete a sports challenge, weight loss for my wedding and now keeping active during pregnancy.  Ainzlie has helped, supported and motivated me to successfully meet these goals.  Every session is fun and takes into consideration how I'm feeling and what I want to achieve.  Ainzlie has gone above and beyond to ensure my sessions are varied, challenging but achievable and safe.  I'm now fitter, happier and have more energy thanks to PT.  Couldn't recommend enough, its been great!!!
She's stealing my body! Literally its vanishing like everytime I see her!
I came to Ainzlie after numerous failed attempts at losing weight, and getting into shape. Ainzlie came up with a personal plan to suit where I was and where I wanted to be. She has helped me eat healthy and train well. I have consistently been losing weight and my body is shaping up the way that it aught to be. I am able to recover quickly and genuinely feel like I can get more out of the day. Thanks Ainzlie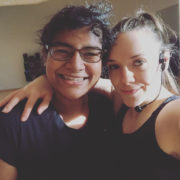 I've always been self-conscious about my weight. I've tried so many fads and diets but none of them were very effective, and in some cases made things worse! This year I decided to seriously work towards losing weight. I approached this by getting a personal trainer to guide and support me. I was fed up with not having a firm direction in regards to my diet and exercise. I'm very happy to say that I've not regretted this decision once. It has been roughly 3 months since I met Ainzlie and I'm feeling great! I'm feeling healthy and much more self-confident. I've lost around 14kg (just over 2 stone)! It's been tough so far, but also really enjoyable and I just wanted to say a huge thank you to Ainzlie for all her help. She's been so supportive and is always answering all of my questions! I'm ecstatic at the progress I've made and I'm excited to work even harder!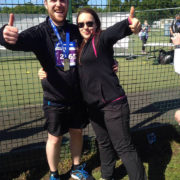 With Ainzlie's help, I managed to run a full marathon. She worked out all my monthly training plans and answered all my questions. She was amazingly helpful from the first mile to the last!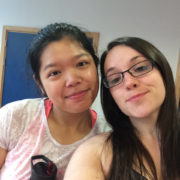 I have trained with Ainzlie for 3 months and I definitely become stronger and have lost weight! Every session is well-organized and designed for you! Great experience and always lovely conversation! Whenever I feel I can't do this, Ainzlie will encourage me and help me to get it through! Thank you so much Ainzlie! Highly recommend SavagePT!!
I have absolutely loved training with Ainzlie! Every session is tailored towards my personal goals and each work out on the app helps make me feel like I'm taking a step closer to where i want to be. The app is easy to follow and Ainzlie is always there to help answer any questions I have. Fitness is always the main priority and Ainzlie always makes sure i'm getting into good habits. I used to think that eating less and working out more was the only way to feel better about myself but Ainzlie has totally de-bunked those myths! Im eating more, exercising a sustainable amount and feeling fitter and healthier than I ever have before. Thanks Ainzlie for helping me to reach my goals!